AEOS: Award-Winning Excellence in Skincare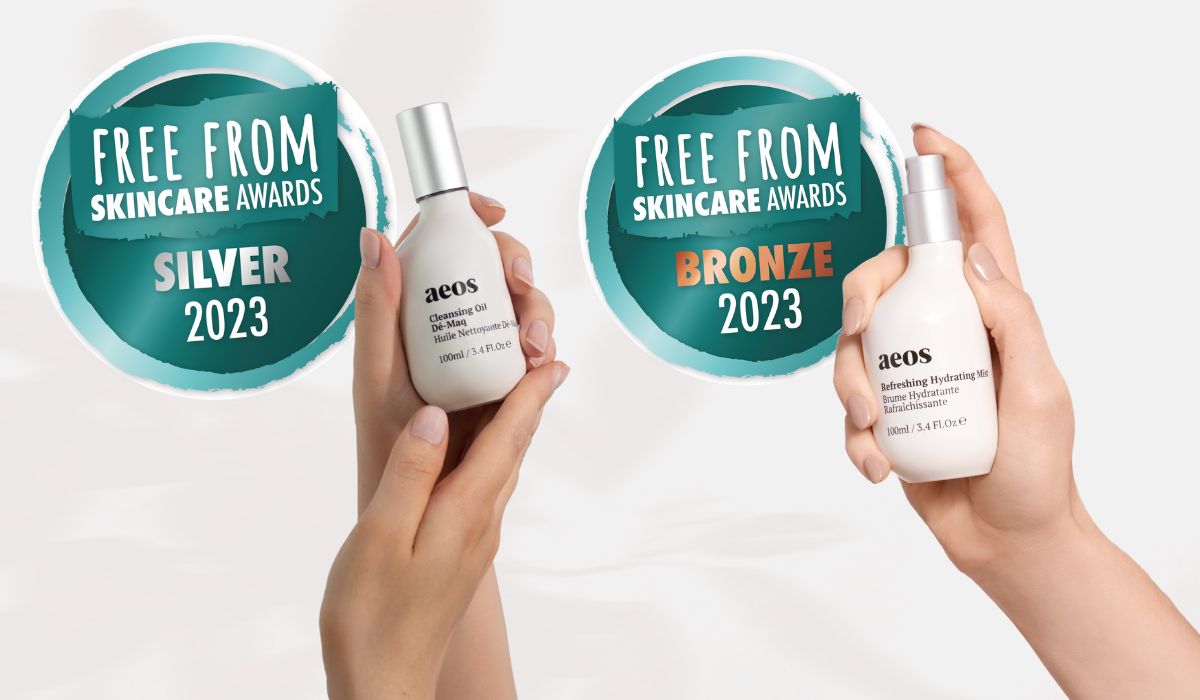 We are proud that our products have been recognised for their quality and effectiveness in the recent Free From Skincare Awards.
Our Cleansing Oil Dé-Maq and Refreshing Hydrating Mist have received Silver and Bronze awards respectively. We are so grateful to the judges at the Free From Skincare Awards for acknowledging our products.
Our Silver award-winning Cleansing Oil Dé-Maq is much more than just a cleanser. It is a transformative addition to your skincare routine, formulated with premium-grade organic and biodynamic oils and plant extracts. It does more than just remove impurities and makeup. It helps to reveal smoother, glowing, and a more nourished complexion, for a truly refreshed look.
Bronze award wining Refreshing Hydrating Mist has been commended for its hydrating and revitalising benefits. It is the ultimate pick-me-up for your skin, providing a fragrant layer of hydration that refreshes and balances.
Made from organic and biodynamic botanicals, this mist isn't just about providing hydration, it works to uplift your skin and rejuvenate its appearance.
We believe in the power of natural, organic, and biodynamic ingredients, and these awards reinforce our commitment to providing high-quality, effective skincare solutions.
Our goal is to continue to innovate and to bring you products that are not only good for your skin but also contribute to a healthier planet. 
---