The Skincare Hero for Very Dry, Prematurely Ageing, Environmentally-Sensitised or Eczema-Prone Skin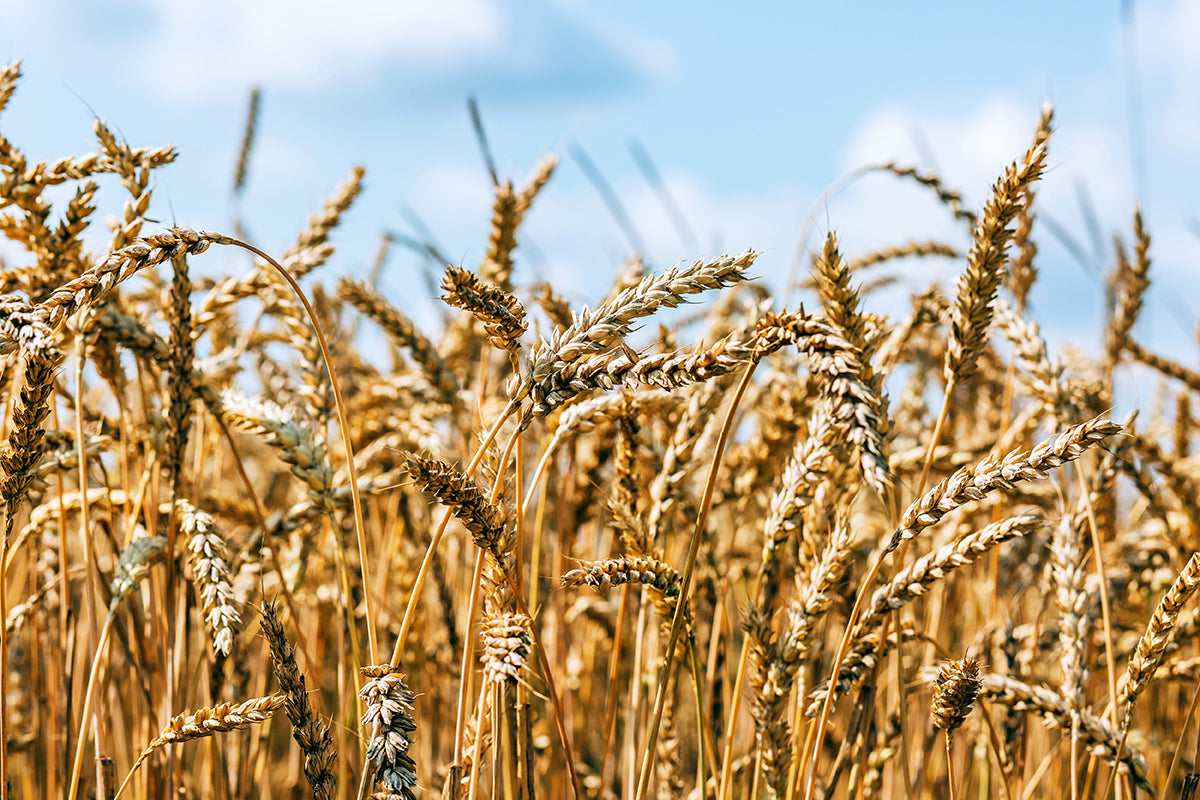 To create products that we're happy using on our own skin, we like to be in charge as far as possible for each step of the process, from carefully tending the earth we cultivate, to extracting the purest water and harnessing natural energies.
A significant portion of ingredients used in AEOS products come from our own Demeter-certified Shire Farm where we consciously follow biodynamic methods to ensure maximum vitality of the soil, and therefore, maximum life-force and optimum qualities within each plant that we extract ingredients from, to help nurture, nourish and improve skin health.
Spelt : a deeply replenishing golden oil
A hero ingredient that we include in all AEOS products is spelt oil. Lovingly harvested at our biodynamic farm in Lincolnshire and harnessed using supercritical CO2 extraction methods to preserve its full properties, our spelt oil's potent antioxidant powers make it particularly beneficial to skin in extra need of TLC – a skincare hero for very dry, prematurely ageing, environmentally-sensitised or eczema-prone skin.
Packed with revitalising vitamin E, proteins and essential fatty acids, this skin-loving powerhouse is nature's solution to help moisturise and regenerate skin, making it a prize ingredient in all of our award-winning skincare products.
Spelt oil's high availability to the skin makes it fast-absorbing, enabling skin to reap maximum benefits of other biodynamic ingredients in our blends. 
Intensive treatment oil
For the ultimate regeneration of skin, we make available an intensive treatment oil that contains our 100% pure spelt oil. 
Calming and deeply restorative, this supreme spelt treatment oil smooths fine lines and wrinkles whilst improving the appearance of pigmentation. 
Discover our 100% pure spelt replenish oil here
---