The Importance of Delicate Exfoliation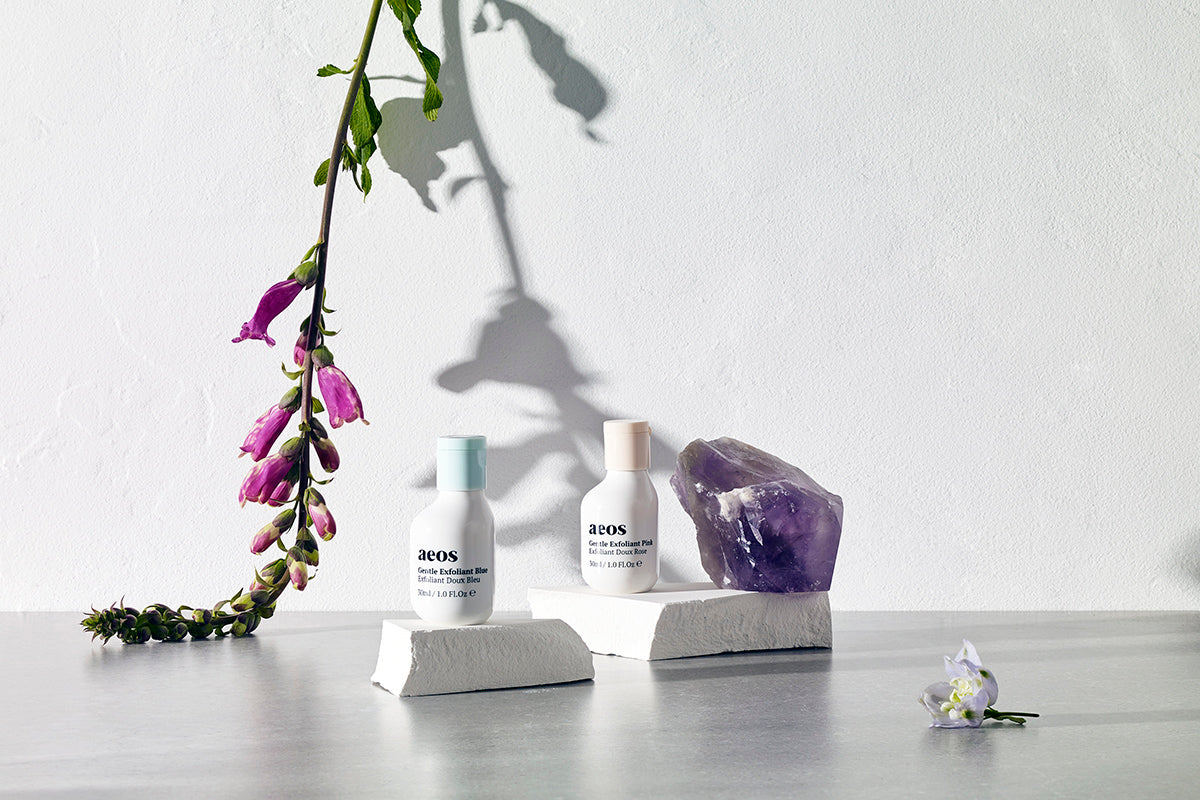 Keeping skin youthful and healthy when exposed to pollution, sun, air conditioning and day-to-day environments can be challenging. The most effective way to care for your skin in our modern world is to use products that work in harmony with the natural function of your skin to support the growth and renewal of healthy skin cells.
New skin cells form at the base of the epidermis and slowly move upwards, flattening out as they mature.
Extreme exfoliation methods expose under layers of immature cells which have not completed their growth and journey to the outer layer. Due to these layers not being fully mature they are therefore far more vulnerable to damage from external pollutants and the sun, one of the major factors in aging and dry skin.
This is why the AEOS Gentle Exfoliant is very mild, offering the possibility to gently 'polish' the outer layer of the skin, encouraging the skin's natural renewal process, whilst delivering hydration. The rich blend of organic oils – jojoba, grape seed, argan and avocado – combined with our own biodynamic spelt oil bursting with antioxidant, moisturising and regenerative properties, leaves your skin touchably-soft and perfectly primed for optimal absorption of your Serum and Moisturiser.
How Often to Exfoliate
Either exfoliate morning or evening but NOT both.
Hypersensitive skin: do not exfoliate until you have healed your skin with effective natural skin care. Once your skin is feeling less sensitive, exfoliate once a week with the AEOS Gentle Exfoliant.
Mature skin: exfoliate once a week.
Normal / dry / sensitive skin: exfoliate one or two times a week.
Oily / combination skin: exfoliate two times per week.
 Discover our two award-winning exfoliants: Gentle Exfoliant Blue and Gentle Exfoliant Pink.
---