The Alchemy of Pure Beauty - AEOS Skincare and the Magical Power of Crystals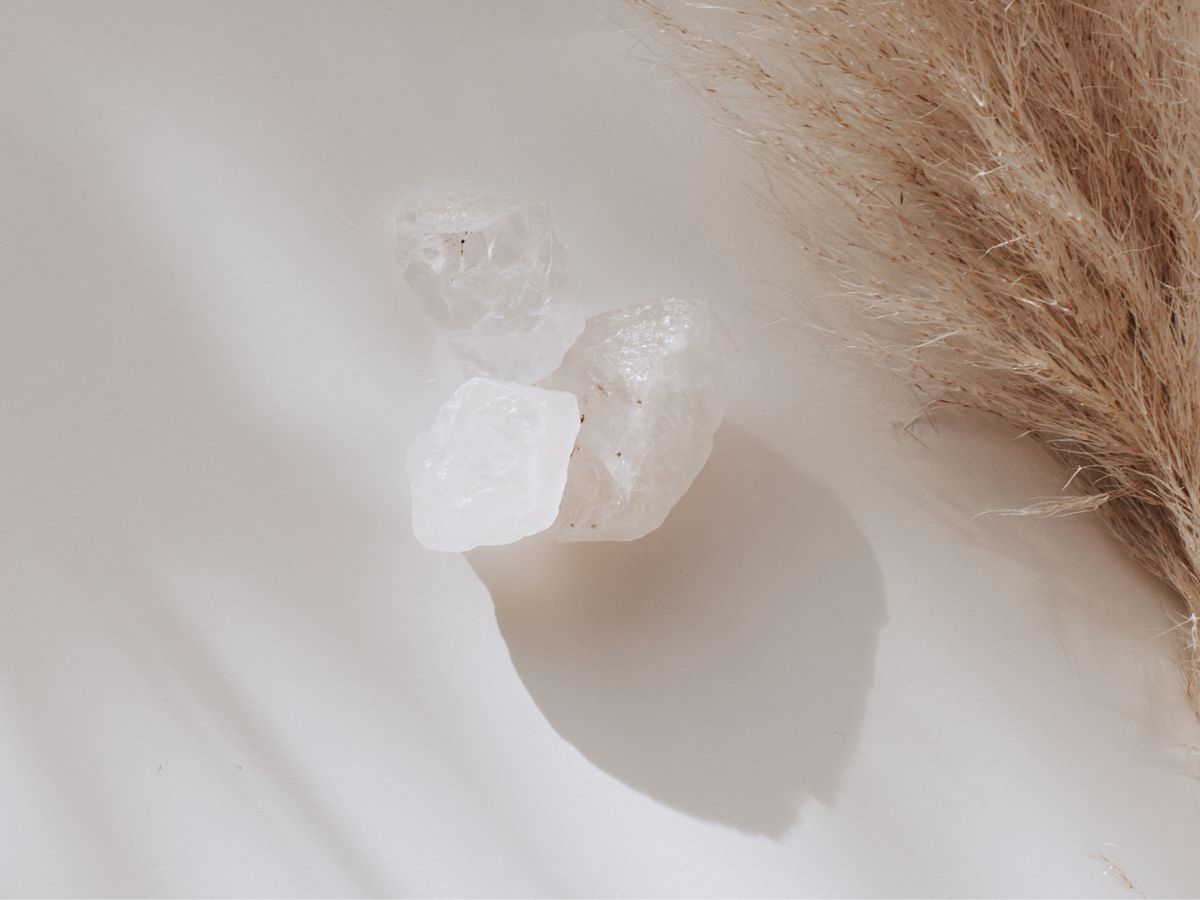 As the world weaves itself into a more intricate network, thanks to the expansive reach of social media, individuals are awakening to the essence of holistic wellness.
People are recognising the importance of mindfulness, and that health and happiness aren't just skin deep.
That's why we are proud of our products and the meticulous work and meaning that goes into each one. Combining ancient alchemy with modern science we have created a range of products that not only nourish your skin, but they speak to your soul.
The Power of Crystals in Skincare
Crystals are more than mere stones. They contain living memories of the earth, a consciousness that stretches back over hundreds of thousands of years. Their ability to act as receivers and transmitters of information makes them a catalyst for human knowledge and awareness.
The healing and vibrational powers of crystals have been admired for centuries.
We tap into this power by using spagyric crystal quintessences, liquid gems, and crystals prepared using ancient alchemical techniques, in our products.
These ancient methods involve separating, purifying, and recombining materials. The result is a supercharged skincare product that delivers therapeutic effects for body, mind, and soul alike.
The process of forming these quintessences, which can take up to 12 months, is not just a method but a philosophy that ensures only the purest and most beneficial parts of the crystals are utilised.
Biodynamic Farming
But the alchemy doesn't stop there. We set ourselves apart by using organic ingredients, mostly sourced from our very own biodynamic farm. Biodynamic farming practices align with the rhythms of the earth and cosmos, creating a harmonious environment that respects the natural life cycles of plants and animals.
This approach resonates with our holistic philosophy, where beauty is not merely skin deep but connected to the very essence of life.
Beyond Skincare: A New Age of Beauty
AEOS skincare is not just about looking good, it's about feeling good from within.
By uniting cutting-edge skincare formulas with ancient wisdom, we provide a pathway to beauty that transcends mere appearance.
Our unique combination of crystals, spagyric techniques, and biodynamic farming creates a synergy to create the best products for our wonderful community. 
So go ahead, explore the magical world of AEOS skincare, and discover the alchemy of pure beauty for yourself. Because beauty isn't just about what's on the outside; it's about nurturing the inner glow that shines through.
---