The 3-Step Sequence for Luminous Skin.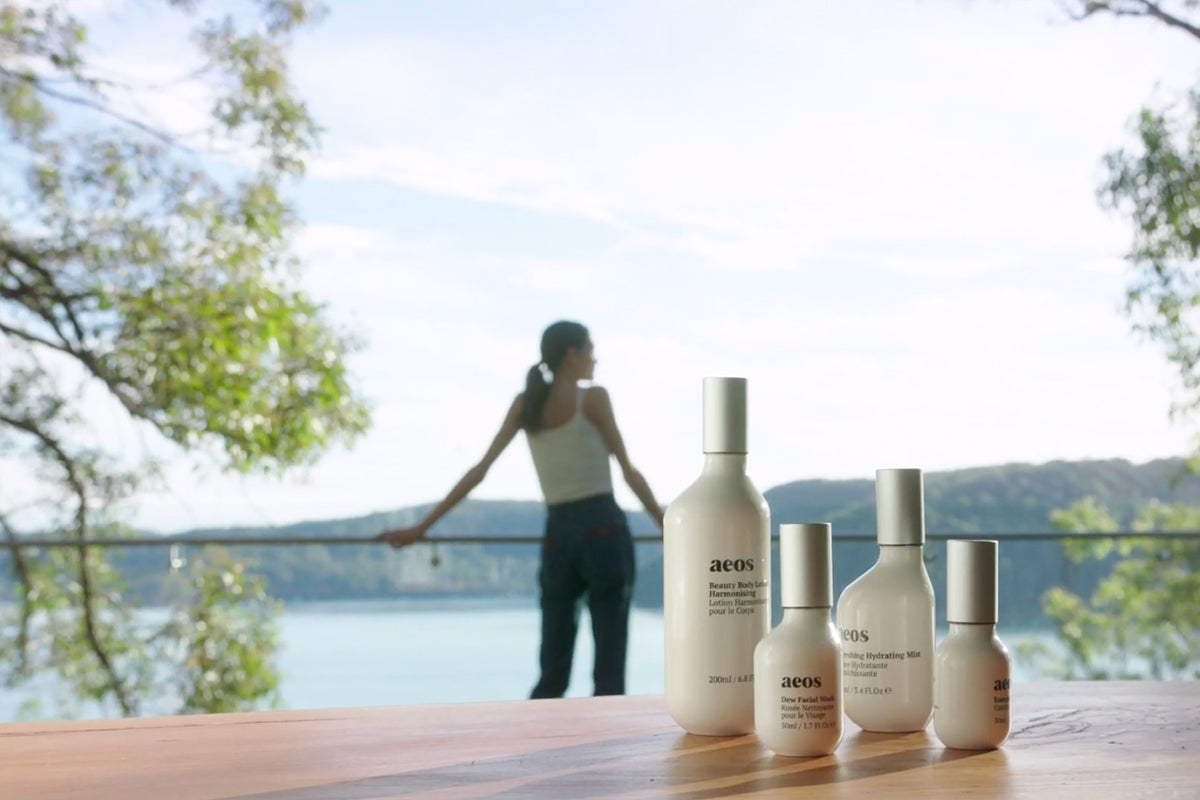 Every day, we're exposed to elements that make it challenging to maintain youthful, healthy skin. The sun, pollution (especially in cities), air conditioning, and day-to-day environments can hasten signs of ageing and cause an imbalance in the skin.
On top of that, there are so many cosmetic products available to us, that it can be overly confusing and complicated to create a skincare routine that delivers visible results.
With an easy-to-follow 3 step sequence, the AEOS range emulates the natural function of the skin, restoring it's balance and providing protection where needed.
Step 1 : Renew
Thoroughly cleansed - yet not dehydrated - skin is your first step to a revitalised complexion. The organic / biodynamic formulations of our three award-winning cleansers and gentle exfoliant leave skin soft, clean and receptive to the nourishing ingredients absorbed in the following two steps.
Step 2 : Rebalance
Refresh skin as you boost hydration levels and optimise serum and moisturiser absorption, with our two award-winning formulations. The Energising Conditioner helps to balance oil and hydration within the skin. The Refreshing Hydration Mist hydrates and improves absorption of the products that follow in the final step of your AEOS ritual.
Step 3 : Replenish
Quench skin with hydration and boost its regeneration as you soften, smooth and diminish the appearance of fine lines and wrinkles, with our award-winning serum and moisturiser.
Watch how-to videos on this 3-Step Sequence HERE.
---