AEOS Triumphs at the Janey Loves Platinum Awards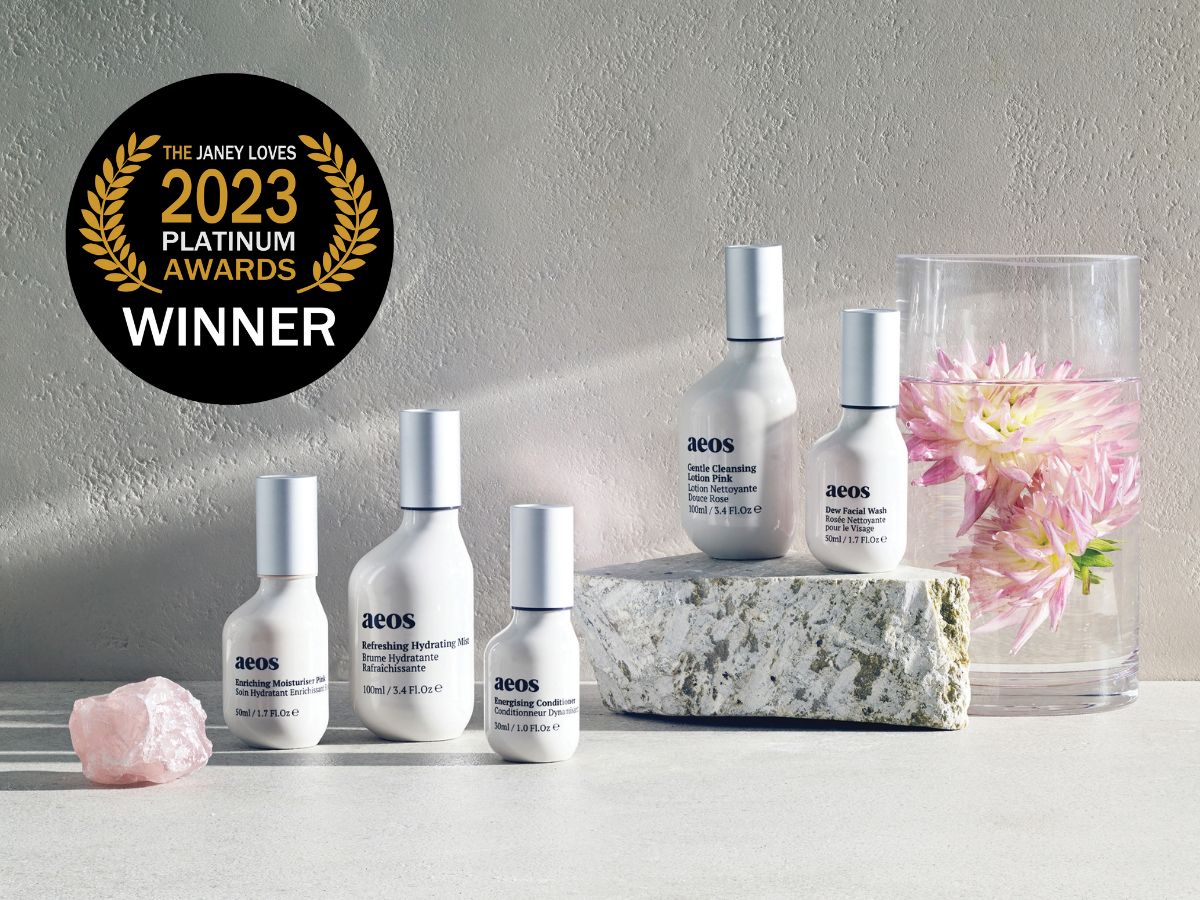 We are absolutely elated to announce that AEOS has achieved recognition at the esteemed Janey Loves Platinum Awards, an event that honours the best in natural, eco-friendly, and organic products.
AEOS won in two categories. Our 'AEOS Cleansing Oil-de-Maq' was the winner in the Facial Cleansing category, while the 'AEOS Realive Serum' won in the Facial Serum category. Such accolades from the Janey Loves Platinum Awards, which prioritises eco-conscious and organic standards, are a testament to the integrity and effectiveness of our products.
The award-winning 'AEOS Cleansing Oil-de-Maq' is not merely a face cleanser. Made using a blend of the finest organic and biodynamic oils and botanical extracts, this product not only removes impurities and makeup but also offers a transformative skincare experience. The outcome? A complexion that shines, feels deeply nourished, and looks revitalised.
Our 'AEOS Realive Serum' has been hailed for its age-defying properties. This award-winning serum isn't just about intensive care; it's a luxurious fusion of potent organic and biodynamic plant extracts, crystal essences, and naturally-derived hyaluronic acid. The result is visibly plumper, smoother, and more radiant skin. Designed to combat fine lines and wrinkles, its gentle yet nourishing formula makes it an ideal treatment for the delicate eye area.
Our commitment to utilising natural, organic, and biodynamic ingredients is unwavering. Such prestigious awards reinforce our goal of delivering unmatched skincare solutions. Beyond skincare, we believe in nourishing your skin with nature's purest offerings.
Inspired by such recognition, our vision remains clear: to continually innovate and provide products that elevate the skincare experience while championing a greener Earth.
---